get to know the innovators behind some of the finest low-alcohol drinks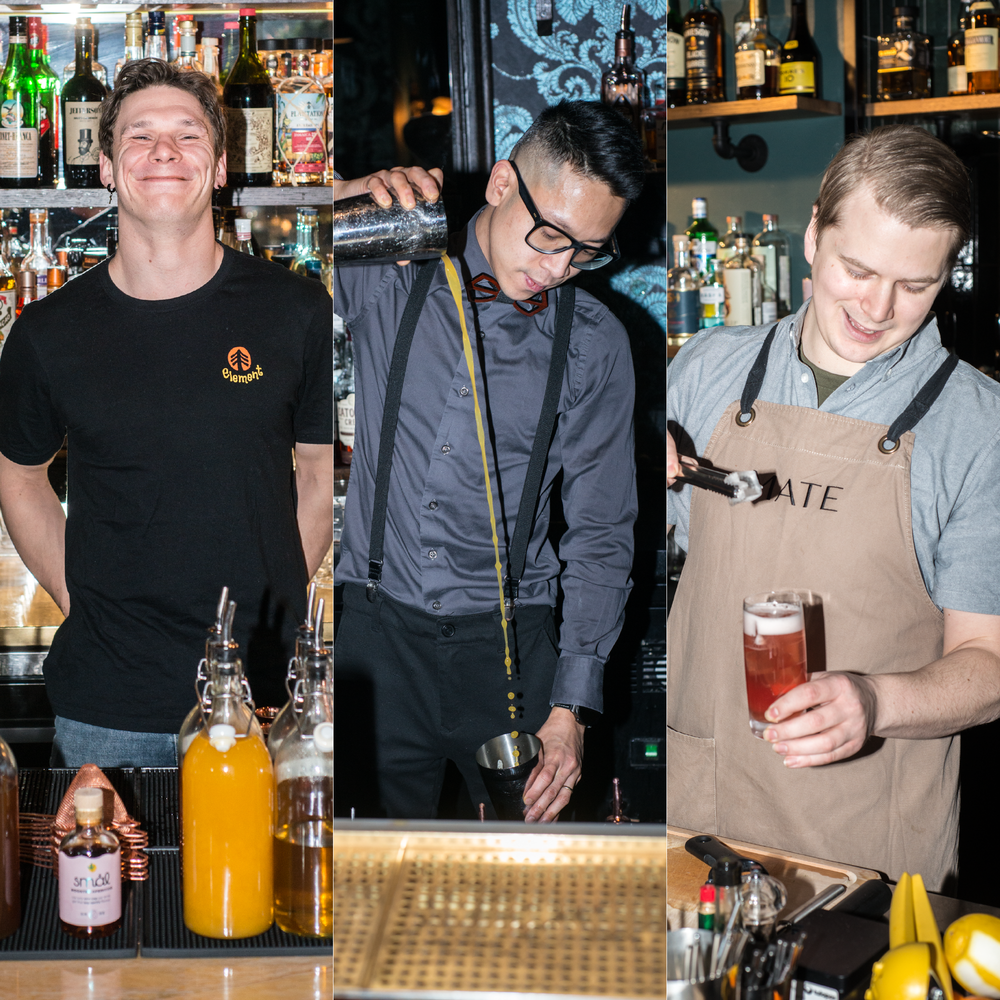 these days, many people are paying more attention to their wellbeing, and that includes being mindful of their alcohol intake. as a result, low-alcohol drinks have become increasingly popular, with more and more bars and restaurants offering a wider variety of options. we recently had the chance to chat with three innovative Helsinki bartenders - Juuso Villanen, Nam Mai, and Mika Ammunét - who shared their experiences working with Kåska products and creating some of the finest low-alcohol drinks out there.

Juuso Villanen, who works at Bistro Bardot in Helsinki, told us that his cocktail menu now includes two to three low-alcohol drinks. "what's great about low-alcohol drinks is that they can complement stronger drinks on the menu without sacrificing taste. and when the sun is shining and the terrace is packed, low-alcohol drinks are a great way to stay hydrated and refreshed."

Juuso is particularly excited about a new version of the classic Cosmopolitan they're developing, which is based on Kåska Casual Spirit and Smål Boosted Aperitivo. The drink has an explosive blend of flavors with a light bitterness and has been a huge hit with customers during testing.


according to Juuso, working with Kåska has been a real pleasure. the local products have become a vital part of their cocktail program, and the Kåska team has been supportive and open to new ideas. thanks Juuso :)

Nam Mai, a bartender at Chihuahua Julep in Helsinki, emphasizes the importance of finding a balance between taste and alcohol content in their drinks. at Chihuahua Julep, they take a collaborative approach to creating their drinks, with a focus on achieving the best possible outcome.


"our menu includes a Virgin section, which features completely alcohol-free or almost zero percent options. We also have low-ABV drinks mixed in with the regular cocktail menu, either by design or by happy accident. low & no drinks are never subject to cost control because we want to offer high-quality alcohol-free (or almost zero percent) options in response to customer demand. our guests know that they can always 'come in for a lemonade' and still have great options."
one of their most popular low-alcohol drinks is the Karibaldi, a low-proof twist on the classic Garibaldi cocktail, made with Smål Boosted Aperitivo. Nam says that surprise is key to their low-alcohol drinks. they want their customers to experience new flavors and be curious about what comes next. Nam's experience with Kåska has been positive, and he says he appreciates our commitment to quality and willingness to try new things.

Mika Ammunét, the bar manager at Bar Mate in Helsinki, believes that low-alcohol drinks should be just as tasty and complex as their stronger counterparts. "from the beginning, we wanted to offer low-alcohol products because we knew there was a growing demand. we want to support the idea of moderate drinking and emphasize the importance of socializing. one out of every five of our tap cocktails is a low-alcohol option, currently called Mating Season, which contains Smål Boosted Aperitivo, cherry, mint, and citrus. it has surprised many people with how full-bodied and flavorful it is, especially for a drink with less alcohol. we've also noticed that people are becoming more aware of their alcohol consumption, and later in the evening, many prefer a low-alcohol drink so they don't get too tipsy."
for Mika and the team at Bar Mate, having Kåska products on the menu was a natural choice. "after moving back to Finland, we have become familiar with Kåska's ideology and product family over the past couple of years, so we wanted to collaborate with them from the moment we opened of our bar. our values are similar, and we appreciate authenticity, so it was easy to start working together!"
Choosing a selection results in a full page refresh.
Press the space key then arrow keys to make a selection.